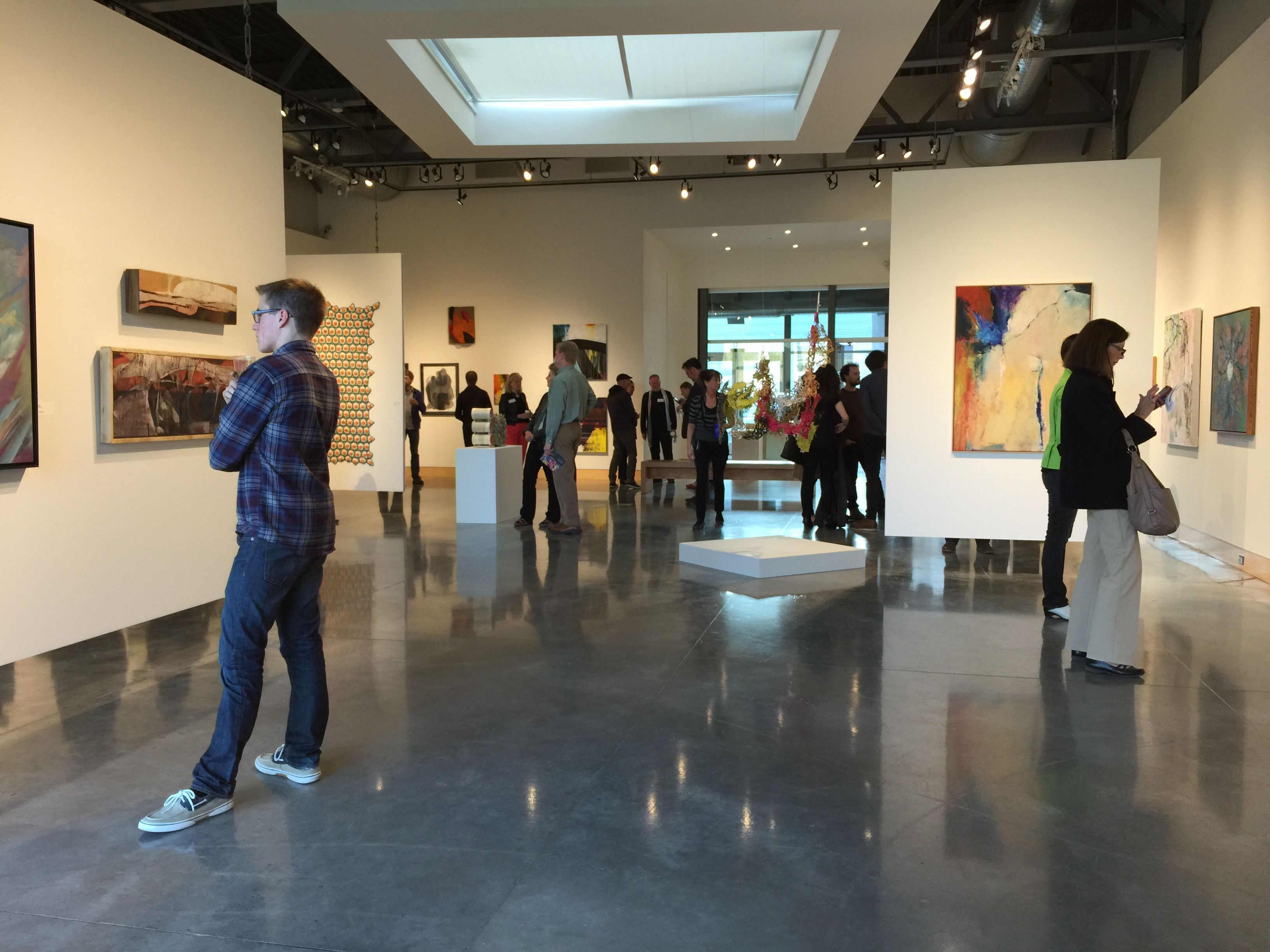 Exhibit Opportunities at the Minnetonka Center for the Arts
Exhibit Proposal Guidelines – Showing your work – Retail Shop Inquiries
The Minnetonka Center for the Arts seeks to exhibit art and fine craft representing a wide variety of media and points of view to our members and visitors. Our exhibits celebrate the work of established artists, showcase the work of emerging artists, and offer exhibition opportunities to members and students in shows that celebrate the work done in the Center's own studios.
For our full list of guidelines please download this form.
Calls for Entries
For the past several years, Minnetonka Center for the Arts has curated and managed a program of visual art displays in the public spaces of Ridgedale Center. With the completion of Ridgedale's renovation and the addition of a new anchor tenant in the fall of 2015, the Partners in Art program will re-appear on a larger scale, offering three times the number of opportunities to display art to the millions of visitors who pass through the mall each year. Makers of art and fine craft throughout Minnesota are invited to submit work for consideration in this program. Media shown includes but is not limited to sculpture, ceramics, textiles, painting, glass and photography. Download the Call for Entries and submit up to a dozen images with associated detail.
The Student Show – Call for Entries
Any MCFTA student (age 16+) who has been enrolled in a class between January 1 and December 31, 2017, may exhibit. One piece may be entered per class taken, with a maximum of two pieces per student. (Please note that the same class taken multiple times with the same instructor counts as one class.) Entries must reflect the medium and the purpose of the class taken. All two- and three-dimensional media, except installation and video, will be considered Download the 2018 Student Show Call for Entries for complete details.
MCFTA Members' Juried Show – Call for Entries
The Members' Juried Show offers all current members of the Minnetonka Center for the Arts an opportunity to enter their work in a competitive juried gallery exhibition, and presents an overview of the talents and artistic interests of MCFTA members. Members may submit up to three original artworks. No registration required. Memberships may be initiated or renewed at the time of entry and must be current through the end of the exhibit. Download the 2018 Members' Juried Show Call for Entries for complete details & the Members' Juried Show Contract.
Menagerie: Animals in Art
Representational or abstract, two-dimensional or sculptural, animal-themed and animal-inspired works in a variety of media are sought for this exhibit, which will feature different approaches to the use of animals in art either as subject or as inspiration. Fine art and fine craft artists working in all media except performance and video are invited to submit works for consideration. Download the Menagerie: Animals in Art Call for Entries for complete details.