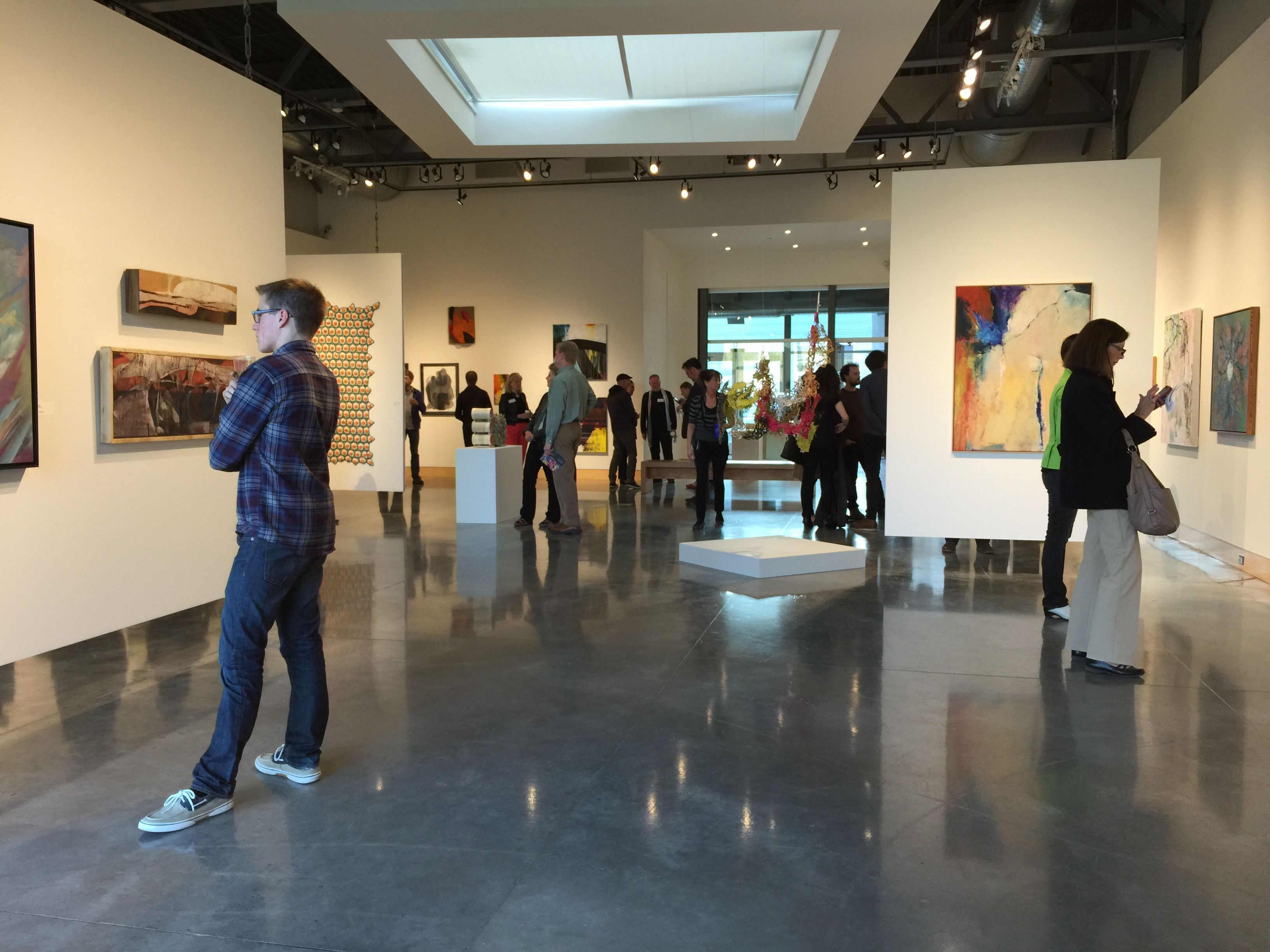 Exhibit Opportunities at the Minnetonka Center for the Arts
Exhibit Proposal Guidelines – Showing your work – Retail Shop Inquiries
The Minnetonka Center for the Arts seeks to exhibit art and fine craft representing a wide variety of media and points of view to our members and visitors. Our exhibits celebrate the work of established artists, showcase the work of emerging artists, and offer exhibition opportunities to members and students in shows that celebrate the work done in the Center's own studios.
For our full list of guidelines please download this form.
Calls for Entries
For the past several years, Minnetonka Center for the Arts has curated and managed a program of visual art displays in the public spaces of Ridgedale Center. With the completion of Ridgedale's renovation and the addition of a new anchor tenant in the fall of 2015, the Partners in Art program will re-appear on a larger scale, offering three times the number of opportunities to display art to the millions of visitors who pass through the mall each year. Makers of art and fine craft throughout Minnesota are invited to submit work for consideration in this program. Media shown includes but is not limited to sculpture, ceramics, textiles, painting, glass and photography. Download the Call for Entries and submit up to a dozen images with associated detail.
ABSTRACT – Call for Entries
Curated by Arts-Instructor Ellen Richman and Exhibits Director Robert Bowman, ABSTRACT highlights the vitality and scope of the non-representational image. All exhibited pieces must be for sale. Deadline: Email notifications will begin on August 25 and consideration will be made until August 18. Download the ABSTRACT Call for Entries for complete details
2017 Art of the Holidays Show & Sale – Call for Entries
Our 2017 Art of the Holidays Show & Sale continues our mission to bring a unique shopping experience for selective buyers, provide a venue for artists to sell their work and to raise funds for the MCFTA. Work will be selected for sale considering quality, price and appropriateness for holiday gift giving in an upscale, suburban market. Deadline: Email notifications will begin on September 23 and consideration will be made until September 16. Download the 2017 Arts of the Holidays Call for Entries for complete details