Our Artist-Instructors
Learn more about our art teachers. We have incredibly talented people working as Artist-Instructors.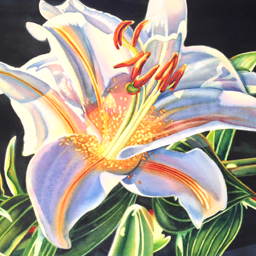 Julie Allen
Painting: Watercolor
Julie Allen is a Signature member of the Minnesota Watercolor Society and has over 30 years of experience working in the medium of transparent watercolor. Her juried work and award winning paintings, including First Honors at the Minnesota State Fair, have been exhibited at the American Swedish Institute along with exhibitions both regionally and internationally. Her painting and Giclee prints have been purchased by private, public and corporate collectors.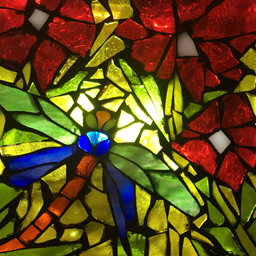 Wendy Andersen
Glass Mosaics
Wendy Andersen is a science educator, blacksmith, police chaplain, stained-glass mosaic and watercolor artist. She enjoys capturing images of the natural world in her glass mosaics. Her work is often commissioned and she's received awards and honors at art shows where she has exhibited. Her favorite thing about teaching is when students have those "a-ha" moments.
Carl Beihl
Photography
Carl Beihl is a practicing artist and photographer and is truly a product of the Minnetonka Center for the Arts and its culture of artist development. Carl began his artist's journey in the early 1970s, juggling Art Center classes with a business and consulting career. For more than 10 years, he has been a fulltime visual artist with an emphasis in photography, ceramics and painting.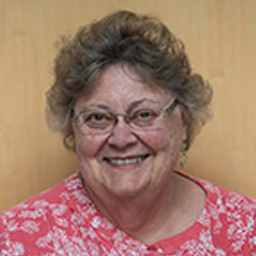 Traudi Bestler
Fiber
Traudi Bestler trained at the Weavers Guild of Minnesota, the Weaving School and Sievers School of Fiber Arts. She has been a teacher of weaving, dyeing and fiber arts for more than 20 years. Traudi has also been a workshop presenter at the annual Minnesota Weaving Federation and schools and guilds around the country.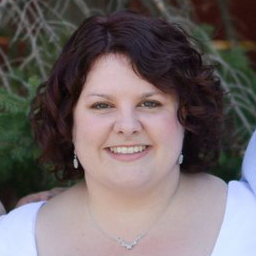 Sarah Bober
Jewelry
Sarah Bober graduated from St. Olaf College with a major in fine arts. She began making jewelry in 2007 and has been selling her work at art shows and teaching classes ever since. She specializes in Art Clay, a clay form of silver, and resin designs. She incorporates many recycled elements into her pieces including scrabble tiles and dominos. All of her jewelry is personally designed and hand-crafted in her studio in St. Paul.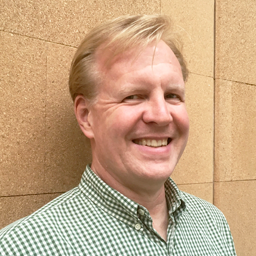 Robert Bowman
Ceramics
Robert Bowman is a ceramics artist with a studio art degree from St. Olaf College. In addition to teaching clay classes since 1997, he is the Exhibits Director and Retail Manager for the Minnetonka Center for the Arts.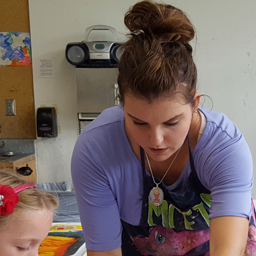 Virginia Buck
Children
Virginia Buck received her B.A. in Art History from Hamline University. Virginia helps students tap into their own way of creating. She works individually with students to facilitate growth of artistic talents. Her classes teach fundamental techniques and genres within a historical context and perspective.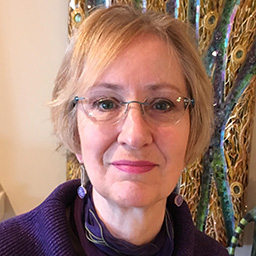 Patty Carmody Smith
Collage
Patty Carmody Smith has a degree in art from the University of Wisconsin-River Falls and has shown her fiber and mixed media sculpture regionally since 1995. Patty loves the creative process and the role it plays in living a creative life. She has developed a unique sculptural technique that utilizes lightweight air-drying materials.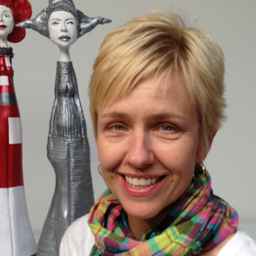 Krissy Catt
Ceramics, Children
Krissy Catt has been building her career in clay, with a focus on handbuilding, for more than two decades, starting with a B.F.A. from the University of Minnesota. Beside her business, Catt Ceramics, Krissy works in the Edina Schools and with senior adults. Her whimsical figures (some more than five feet tall) are on display in the Art Resources Galleries in International Market Square and at the Galleria. Her teaching style is marked by a depth of patience and a sense of whimsy and fun!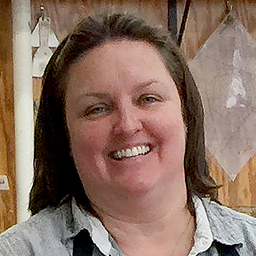 Genevieve Chamberland
Ceramics, Children
Genevieve Chamberland, a native of Québec, obtained her B.F.A. from the University of Minnesota with an emphasis in ceramics. Her clay journey was vastly influenced by a research project at the iconic porcelain manufacturer Sèvres-Citée de la Céramique in Paris. Juxtaposition of different mediums is exciting to Geneviève as she amplifies materials' properties to enhance contrasts and create more complex visual conversations.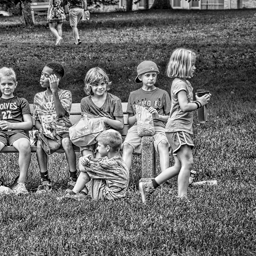 David Coats
Photography
David Coats is a retired professional photographer whose 20-plus-year career was mostly spent photographing diverse objects for corporate clients. He began taking photography classes at MCFTA in January 2015 as a way to rediscover the joy of photography and plans to continue his photographer's journey for as long as he can lift a camera.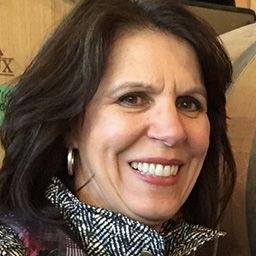 Michele Combs
Painting: Oils, Acrylics, or Pastels
Michele Combs is a plein air, impressionistic painter who studied classical realism at the Minnesota River School of Fine Art and with nationally recognized artists from throughout the U.S. Now a full-time visual artist, after a career in occupational therapy, Michele has been painting since 1995 and teaching since 2005.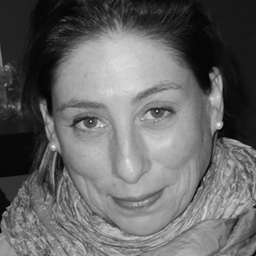 Michele Coppin
Painting: Oils, Acrylics, or Pastels
Michèle Coppin is a Master Teaching Artist and painter exhibiting in the U.S. and in her native Belgium. With a B.F.A. from the Rhode Island School of Design and M.F.A. from Pratt Institute, Michèle has been an instructor for more than a decade, teaching at the college level as well as classes for teens, adults, seniors and underserved populations in a variety of settings.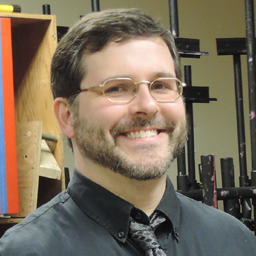 Samuel Dahl
Printmaking
Samuel Dahl is a practicing artist with nine years of teaching experience. New to Minnesota, he received his M.F.A. in painting and drawing from the University of Texas-Austin and B.A. in studio art and comparative religion from Dartmouth College, where he was the co-winner of the prestigious Perspectives and Design Award in 2002. Experienced and knowledgeable in a variety of printmaking techniques, he is excited to add printmaking to the adult education program.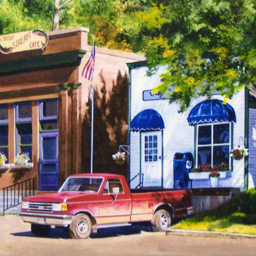 Fred Dingler
Painting: Watercolor, Gouache, Acrylics
Fred Dingler graduated from the American Academy of Art in Chicago and enjoyed a 40-year career as an illustrator with both local and national clients. He has taught at numerous locations including the College of Visual Arts in St. Paul, Minnesota River School of Fine Arts, the Bloomington Art Center and others. Fred has been recognized for the realistic detail he's able to depict in his paintings and has received many awards for his artwork. He is comfortable teaching in a wide range of mediums and enjoys developing an open, interactive class environment with students.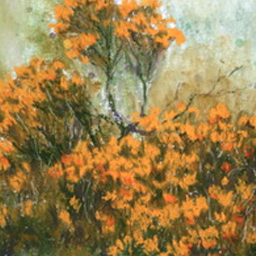 Eileen France
Painting: Oils, Acrylics, or Pastels
Eileen France loves pastels because of their immediacy, versatility and richness of color. Her work has been included in national and international juried exhibitions and she has received numerous awards. She is a member of several art organizations including being elected to signature status in the Pastel Society of America. Her paintings tell a story of the places she has painted across this country and in Europe.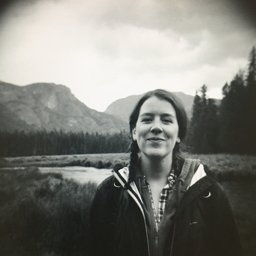 Stephanie Frey
Children
Stephanie Frey is an artist and elementary art teacher. She completed her B.F.A. in Illustration at the College of Visual Arts in St. Paul and earned her teaching license through Augsburg University in Minneapolis. Her paintings and drawings often illustrate the simple moments of daily life. Stephanie has taught and volunteered at the Art Center since 2011.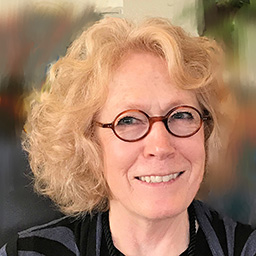 Suz Galloway
Drawing, Painting: Watercolor
Suz Galloway has been a teacher for more than 15 years. With a B.A. in studio art and art history from DePauw University, she has also studied at the University of Minnesota, Minneapolis College of Art and Design, and with nationally recognized artists. One of her works, May Apple, is included in the Eloise Butler Wildflower Garden Florilegium, a rare and extensive flora documentation that will be preserved for 100 years.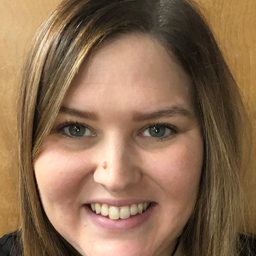 Carly Gernbacher
Children
Carly Gernbacher has a B.A. in Art Education from the University of Wisconsin-Stout. Carly is an elementary school art teacher who teaches Summer Arts Camp classes and children's multidisciplinary art classes from drawing to printmaking. As a school teacher, she is an avid supporter of youth arts education and she loves feeding children's natural curiosity.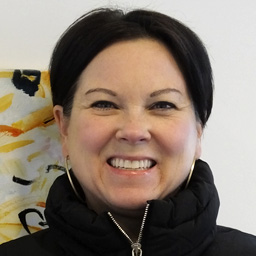 Wendy Goodmanson
Children
Wendy Goodmanson has a minor in studio arts from the University of Minnesota and has completed one year of graduate work in visual arts K-12 teacher training from St. Catherine University. She has dabbled in art-related endeavors since she was very young and has worked with fused glass, relief printmaking, collage, drawing, painting, fiber arts and ceramic sculpture. Wendy loves working with color and composition, and making creative things with her hands.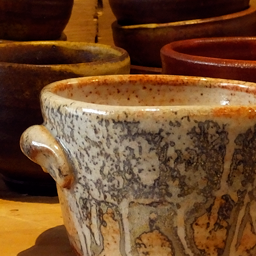 Jessica Gotkin
Ceramics
Jessica Gotkin received a B.A. in Studio Art (with and emphasis in ceramics) and Sociology from the University of Minnesota. Jessica is experienced in working with multiple media and draws her inspiration from history and culture. She believes art is fundamental to our humanity and society and strives to make art accessible and approachable.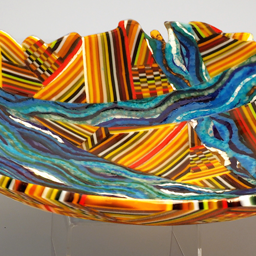 Karen Graham
Glass
Karen Graham began blowing glass in 1997. She was later drawn to kiln-formed glass when she discovered Higuchi's pâte de verre (paste of glass) at the Corning Museum where she attended workshops on fusing and casting glass. Her study of handbuilt pottery in college influences her style, and the appeal of architectural lines is a foundation for her work. Her work has been shown at Grand Hand Gallery in St. Paul and in Art-a-Whirl in Minneapolis.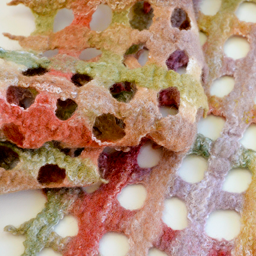 Leslie Granbeck
Fiber
Leslie Granbeck is a feltmaker and instructor living in Minneapolis. Leslie has been sharing her knowledge of fibers and their magical transformation into felt since 2006. She teaches traditional wet felting, nuno felting, needle felting, and her favorite – 3-D seamless felting. Her classes are full of color, creativity and adventure. They also include a free workout as feltmaking is a "physical art." When not teaching, you'll find Leslie in her home studio working on new fiber projects.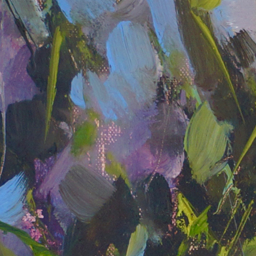 Kristin Grevich
Painting: Oils, Acrylics, or Pastels
Kristen Grevich studied fine art at the University of Minnesota-Mankato before embarking on careers in equestrian disciplines and later real estate. Returning to her love of painting in 2003, she has studied in the U.S., Europe, China and Tibet. She has exhibited widely, received many awards, and was the cover and featured artist in the October 2013 issue of Minnesota Women's Press. Originally a student (2003 – 2010) of beloved MCFTA instructor Reid Galey, she is excited to return and continue his fun and engaging approach to teaching the impressionist style painting.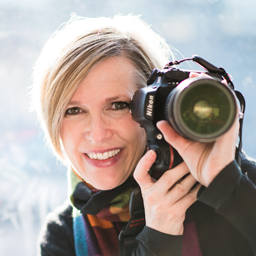 Anne Groton
Photography
Anne Groton is a designer, photographer and never without a creative project. With a B.S. degree in interior design from Colorado State University, Anne's design skills have benefitted retail giants including Sears, Montgomery Ward and Target. Her photography has been exhibited in juried shows and public galleries and licensed to décor manufacturers and stock image libraries.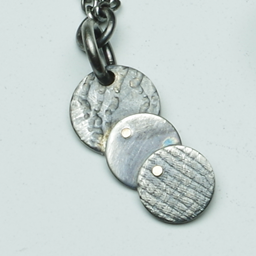 Linda Seebauer Hansen
Jewelry
Linda Seebauer Hansen holds a M.F.A. in metalsmithing from the University of Wisconsin-Madison and B.A. from the University of Wisconsin-La Crosse. Professionally, she headed the art metals department at the Worcester Center for Crafts in Massachusetts, where she received the Barrett Morgan Award for exemplary leadership and teaching. Linda came to Minnesota in 2007 to direct an education program for the Weavers Guild of Minnesota. In addition, she has taught at Milwaukee Area Technical College, University of Wisconsin-Madison and -Whitewater, and St. Catherine University. She has a studio and teaches at Quench Jewelry Arts, plus travels to regional art centers and international craft schools to teach workshops.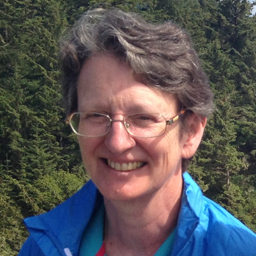 Catherine Hearding
Painting: Watercolor
Catherine Hearding is a self-taught artist with a B.A. in zoology and botany from the University of Montana and more than 40 years of experience in watercolor painting. With a home studio in Lake Elmo, Minnesota, Catherine has been teaching classes and workshops in basic watercolor technique, landscape painting, color theory and composition since 2004. She is a Signature member of the Transparent Watercolor Society of America and past president and Signature member of the Minnesota Watercolor Society.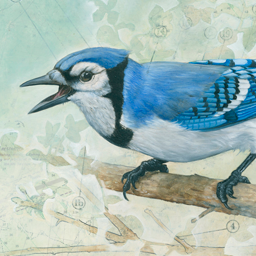 Bryan Holland
Painting: Mixed Media Collage
Bryan Holland has worked professionally as an artist, a graphic artist, and a college professor. He has an MFA from the University of South Dakota in Painting, and his work has been shown in numerous exhibitions, from solo to regional and national juried and invitational exhibitions. He is influenced by graphic design, vintage art, painting, photography, mythology, science and philosophy. Bryan's work has also been featured on TPT's MN Original.
Website  |  Instagram @bryanhollandarts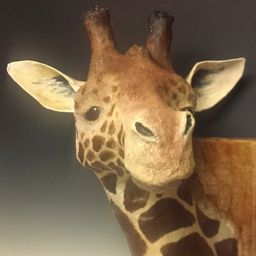 Suzanne Hughes
Sculpture
Suzanne Hughes is an artist and teacher with a M.A. in Art Education from Eastern Illinois University and a Studio Art degree from Augsburg College. She has taught a variety of courses at the Minnesota Center for Book Arts and teaches high school students to draw and paint. As an artist Suzanne works primarily in paper and watercolor exploring the potential of paper as a three-dimensional sculpture material.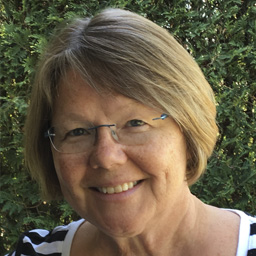 Sonja Hutchinson
Painting: Watercolor
Sonja Hutchinson is a Signature Member and past President of the Minnesota Watercolor Society and has been painting in watercolor since 2001. She has studied with many established watercolor artists and has frequently exhibited in juried shows and received honors for her work. Her artwork employs both traditional and non-traditional watercolor techniques. To her, the watercolor medium is simultaneously challenging and enchanting, where spontaneity and intention collide.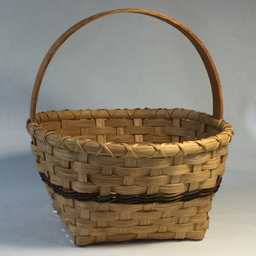 Debbie Johnson
Fiber
Debbie Johnson is a founding member of the North Shore Basket Guild. She served on the Board for 14 years and began teaching in 2002. After moving to the Twin Cities, she joined the Minnesota Basket Weavers Guild in Minneapolis, now serving as president. In 2017, she co-curated the MBWG 20th Anniversary Exhibit at the Textile Center in Minneapolis, where a number of her pieces were also exhibited. Debbie's greatest passion is teaching and passing on the tradition of basket weaving.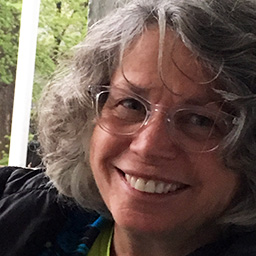 Georgia Kandiko
Painting: Watercolor
Georgia Kandiko is an award-winning artist and instructor. She has attained Signature Status with the Minnesota Watercolor Society and Red River Watercolor Society, frequently displaying and earning honors in their annual shows. Georgia is also an award-winning member of Artists of Minnesota and participates in several national watercolor societies. Her work is featured in public and private collections.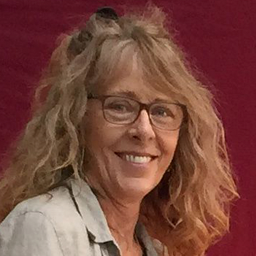 Cynthia Kath
Painting: Oils, Acrylics, or Pastels
Cynthia Kath, a pastel artist with a B.A. in fine art, is currently working on her Master of Liberal Studies at the University of Minnesota in fine art, architecture and horticulture. She has also studied at Parsons School of Design in Paris, as well as privately with renowned oil and pastel artists. Cynthia teaches at numerous venues, exhibits her work locally and internationally, and is very involved with The Village Gallery in Lahaina, Hawaii.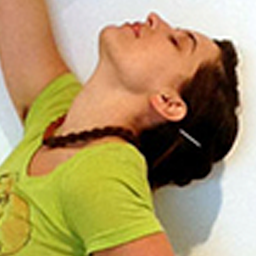 Abbey Kleinert
Printmaking
Abbey Kleinert holds a B.A. in Studio Art and Journalism, and an M.F.A. in Graphic Design from the University of Minnesota. She has received awards for her work, which has been exhibited at a variety of Minnesota galleries. She is an avid printmaker with an interest and training in botanical art from the Minnesota School of Botanical Art. She is currently the Artist in Residence for Loring Park and an adjunct instructor for Century College.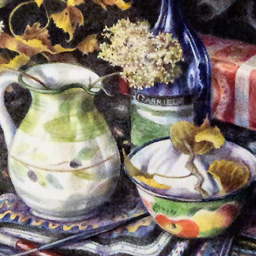 Bonnie Lauber-Westover
Drawing
Bonnie Lauber-Westover holds a bachelor's degree in studio art from the University of Iowa and master's degree in studio art from Illinois State University. She has taught in the Minneapolis area for 25 years at schools, colleges and art centers. She has exhibited widely, juried many art competitions and been a visiting artist at many art centers and schools. Bonnie enjoys seeing former students who now exhibit, maintain studios, and work as artists!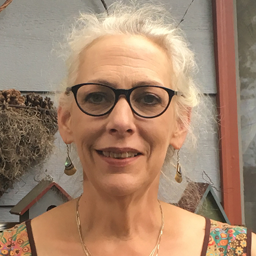 Laurie Lausen
Fiber
Laurie Lausen is an avid rug hooker whose fiber journey has taken many paths. She began designing and hooking rugs in the early 1970s while still in school and in the 1980s founded L.J. Fibers, a Minneapolis-based studio, gallery and retail shop now known as the Wooly Red Rug. Laurie has been listed in the Directory of Traditional American Crafts as one of "America's Best" since 2009. Many national publications have featured her work and published articles she's written.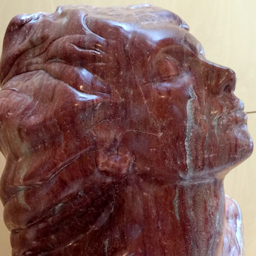 Susan Lyman
Sculpture
Susan Lyman worked as an art director in major advertising agencies and has been involved in the Minnetonka Center for the Arts for more than 15 years. Her sculpture work is primarily figurative and often life-sized. As a teacher she enjoys nurturing her students to develop their stone sculpting skills. Susan holds a B.A. in studio art, with a minor in anthropology from the University of Minnesota.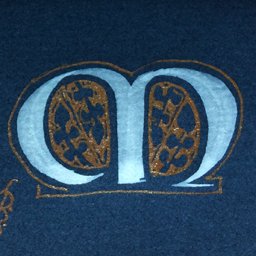 Kristine MacDonald
Calligraphy
Kristine MacDonald is a lifelong student of calligraphy, studying with nationally recognized teachers, attending national conferences and as a juried member of the Colleagues of Calligraphy. Kris has demonstrated and taught calligraphy for more than 20 years with the Minnesota Renaissance Festival, Hopkins Community Education and the Minnesota Center for Book Arts.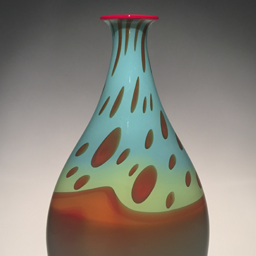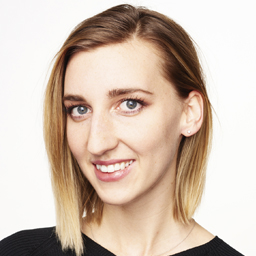 Kayla McDaniels
Children
Kayla McDaniels (D) is an artist, photo stylist, and teaching artist based in Minneapolis. She graduated from the University of Minnesota-Twin Cities in 2014 with a B.A. of Fine Arts. Her artwork is inspired by nature, vintage wares, and travel. Kayla uses her observations from nature as a launching point for her paintings, illustrations, and surface pattern design. She specializes in teaching Nordic hand crafts, drawing, and illustration. Her work can be viewed at www.kaylamcdaniels.com.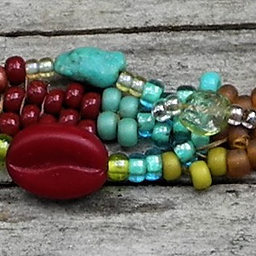 Cheri Meyer
Jewelry
Cheri Meyer has designed and made jewelry for over thirty years using various technique and materials. Twelve years ago, she discovered the art of bead weaving and fell in love with the ancient weaving technique. Once she mastered the fine craft of peyote stitch bead weaving, she started to free-form her own designs and patterns while working with colorful seed beads, meaningful stones, metal, fiber, found and handmade objects.
Website  |  Instagram @chericmeyer
Ernest Miller
Ceramics
Ernest Miller, Jr. is a ceramicist and sculptor with extensive experience teaching adults and children. With a B.A. in three-dimensional studio art from Eastern Illinois University, Ernest is an exhibitor and award winner in many juried shows nationally and his work is widely collected. Ernest has been featured on MN Original on TPT.
Spring 2014 Spotlight | "Adding an Edge" from Ceramic Arts Network magazine
Website | Insta @ernestmillerceramics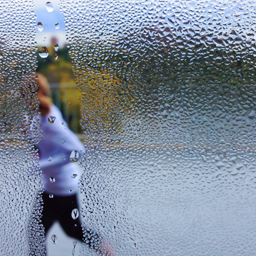 Eric Mueller
Photography
Eric Mueller is an artist and freelance photographer who has also worked as a filmmaker and producer in the Twin Cities for the past 25 years. With a B.A. from Carleton College and M.A. in Film Production Studies from the University of Iowa, Eric teaches iPhone photography online for iPhonePhotographySchool.com and locally for Independent Filmmaker Project Minnesota (IFP). His work has been exhibited nationally, and he was featured on TPT's MN Original. He has about 50,000 followers on Instagram.
Family Resemblance Photography Project (Monitor Saint Paul August 8, 2017)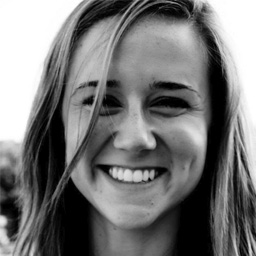 Molly Nebel
Children
Molly Nebel received her B.A. in Art Education from Bethel University. This is Molly's sixth year teaching art at Chaska Elementary School and seventh with Summer Arts Camp. A patient, joyful and open-minded teacher, Molly loves the small class sizes of camp and the personal attention and support she's able to give to each student.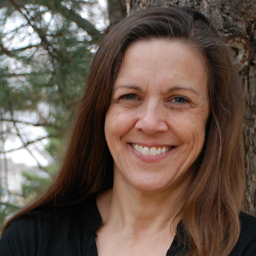 Holly Nelson
Drawing, Painting: Oils, Acrylics, or Pastels
Holly Nelson is an experienced artist and teacher. Her award-winning drawings and paintings have been exhibited in more than 50 solo and group exhibitions throughout the Midwest. With a B.F.A. from the University of Minnesota, she has taught art in many venues including community art centers, public schools, the Minneapolis Institute of Arts as well as health care settings such as the Hennepin County Medical Center.
Spring 2019 Classes: C46519 Intro to Painting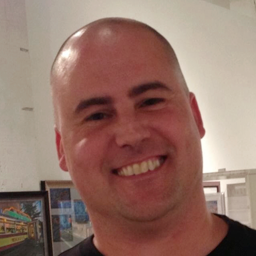 James Nutt
Drawing, Painting: Watercolor, Digital Art
James Nutt, AIA, is an architect, artist, instructor and constant sketcher. He practices architecture in St. Paul at BWBR and has an art studio in the NE Minneapolis Solar Arts Building. He has drawn or painted every day for the past 5 years and participates in Solar Arts First Thursday open studios, Art-A-Whirl and various art shows. He was recently awarded third place at the 2018 State Fair Fine Arts juried show for his work City of Olives.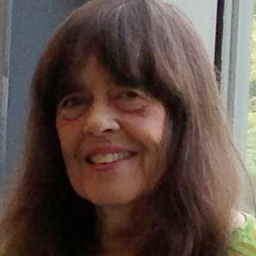 Dorothy Odland
Children, Painting: Oils, Acrylics, or Pastels
Dorothy Odland holds both a B.F.A. and M.F.A. from the University of Minnesota. Through her career she has been an exhibitor, award winner, juror and gallery lecturer for 22 years at Walker Art Center. She is also a founding member and mentor with the Women's Art Resources of Minnesota (the WARM). Her work is found in many corporate and private collections.
Curt Paulsen
Curt Paulsen is a retired professor, consultant, therapist and radio program producer. Over time he has made an observation regarding himself: He knows less and less for certain and, therefore, delights in learning from many venues, not least of all books and careful, respectful listening to others.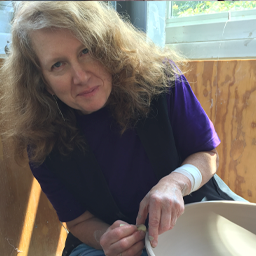 Lee Persell
Ceramics
Lee Persell is the Ceramics Studio Manager for the Minnetonka Center for the Arts. She exhibits in shows and galleries throughout the Midwest, and has taught at the Minnetonka Center for the Arts since 1997.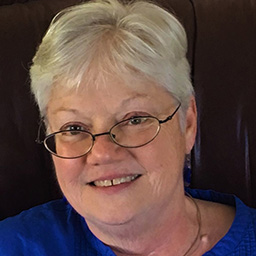 Diane Petron
Children, Glass
Diane Petron's enthusiasm for all things creative began as a youngster. Nearly 20 years ago, she discovered the Minnetonka Center for the Arts and began taking classes in pottery and, later, fused glass. Though her B.A. is in Music Education, Diane has discovered that she enjoys teaching visual art much more than teaching music.An experienced teacher, Diane brings a youthful energy to her classes that children recognize and enjoy. Diane has been with the Minnetonka Center for the Arts for more than 20 years, teaching adults and children on-site and through its outreach programs.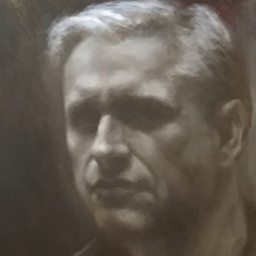 Dan Petrov
Painting: Oils, Acrylics, or Pastels
Dan Petrov is a classically trained artist and instructor with more than 25 years of experience, including studying and exhibiting in Europe, Canada and the U.S. He specializes in Renaissance and Flemish oil painting methods and modern forms of alla prima (wet-on-wet) painting. He believes, "painting reflects the world," and helps bring new understanding to everyday objects and spaces.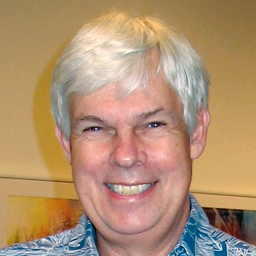 Frank Picos
Sculpture
Frank Picos is a Sculpture Studio Assistant, Artist-Instructor and student at the Minnetonka Center for the Arts with a focus on stone carving and bronze casting. He is a member of the Society of Minnesota Sculptors. As a part-time artist with a career in construction, Frank holds an Associate in Applied Science (A.A.S.) degree in construction technology from New York City Community College. Teaching the rare art of stone carving to children is something he looks forward to all year.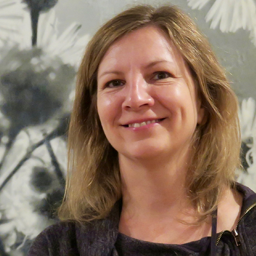 Jodi Reeb
Painting: Encaustics
Jodi Reeb lives in Minneapolis, Minnesota and as been creating art for over 25 years as a full-time artist. Her work has been shown nationally receiving numerous awards and is in many private and corporate collections nationally. She received a Bachelor's degree from the Minneapolis College of Art & Design where she instructed printmaking in the Continuing Studies program for over 9 years. Reeb creates her mixed-media paintings and sculptures in the co-op studio at the Traffic Zone Center for Visual Art. She is a Golden Paint Artist Educator as well as an R & F Paint Core Artist teaching monthly in acrylic and encaustic paint workshops.  She is the recipient of the 2018 Minnesota State Arts Board Artist's Initiative Grant.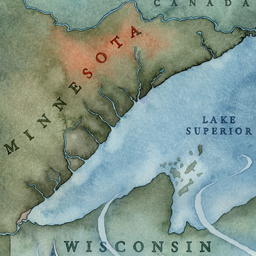 William Reynolds
Drawing, Painting: Watercolor, Digital Art
William Reynolds has worked as a professional illustrator and designer since 1981 producing work for national and international clients and advertising agencies. With a B.F.A. from the Minneapolis College of Art and Design and M.A. in education from St. Catherine University in St. Paul, William taught at the Art Institutes International Minnesota for more than 10 years.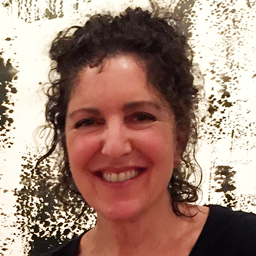 Ellen Richman
Painting: Oils, Acrylics, or Pastels
Ellen Richman is a well-recognized contemporary abstract painter. With a B.F.A. from the University of Minnesota, Ellen's award-winning paintings have been widely exhibited. Her work is found in collections throughout the U.S. and Mexico and is currently represented by Circa Gallery in Minneapolis and Thomas Masters Gallery in Chicago.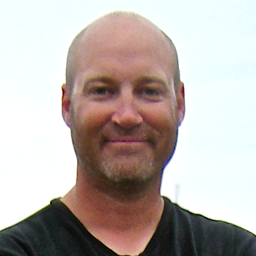 Danny Saathoff
Jewelry, Sculpture
Danny Saathoff is a full-time artist and instructor who splits his time between sculptural art and jewelry design, believing that the two art forms directly influence one another. He has been featured on TPT's MN Original and participated in the Walker Art Invitational jewelry artist showcase on multiple occasions. He teaches at Carleton College and is the vice president of the Minnesota Jewelry Arts Guild.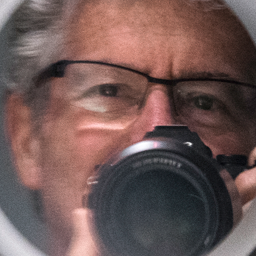 Alan Shefland
Photography
Alan Shefland began his artist's journey young, taking photos of his neighborhood and its residents, selling a few to cover costs. He honed his visual skills becoming a Hollywood film editor working on TV commercials, shows and features, including many award-winning shows. After moving to Minnesota, he became a student then Artist-Instructor at the Minnetonka Center for the Arts where he has often exhibited his photography.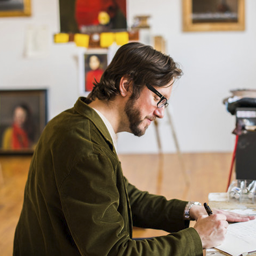 Kenneth Schweiger
Drawing & Painting
Kenneth Schweiger (B.1983) grew up in Saint Paul, and graduated from DePaul University. While working in Tokyo, he developed a passion for fine art, and returned to the US to attend the prestigious Atelier Studio Program of Fine Art founded by Richard Lack. After completing the rigorous 5 year program, he spent one further year at the Grand Central Atelier in New York. Kenneth now maintains a professional fine art studio in Northeast Minneapolis. His drawings and paintings are available at www.kennethschweiger.com.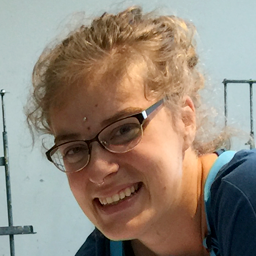 Jenny Stice
Children
Jenny Stice received her B.A. in Sculpture from Minneapolis College of Art and Design. She teaches art at Kenwood Elementary, Mia and Roseville Public Schools. With formal training in sewing and felting and a love of crocheting, Jenny teaches many of the fiber arts and fashion classes.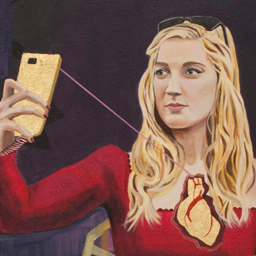 Audrey Stommes
Drawing, Painting: Oils, Acrylics, or Pastels
Audrey Stommes has an M.F.A. in painting and drawing from the University of Nebraska-Lincoln. She has taught there and at University of Wisconsin-Stout and the Lux Center for the Arts in Lincoln, Nebraska. She was an artist-in-residence at the New York Center for the Arts and Media Studies and the Vermont Studio Center. Her work is exhibited nationally, internationally and in solo exhibitions.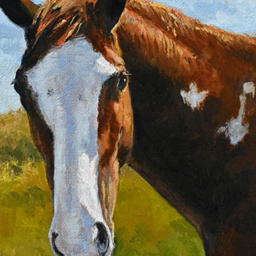 Tracie Thompson
Drawing, Painting: Oils, Acrylics, or Pastels
Tracie Thompson specializes in oils, murals, animal portraits and mixed-media work that taps into the life beneath the observable surface. With a B.F.A. from the University of South Florida-College of Fine Arts in Tampa, Tracie has exhibited in solo and multi-artist shows around the Twin Cities and in Florida and has experience teaching at community art centers.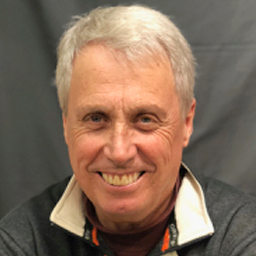 James Turner
Painting: Watercolor
James Turner is an enthusiastic watercolor artist, who paints on paper and Yupo, studio and plein air, representational and abstract. He has won best in show at plein air events and juried shows, most recently at the 2018 spring juried show of the Minnesota Watercolor Society for a Yupo piece. He has also had Yupo paintings in the last three state fair fine arts events.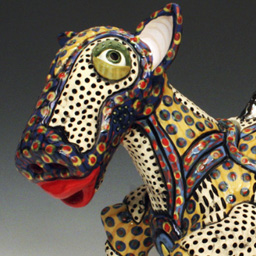 Molly Uravitch
Children
Molly Uravitch has an M.F.A. from Southern Illinois University and a B.F.A. from the College for Creative Studies Center for Art and Design. She has been a ceramics instructor since 2001, bringing a wealth of clay artistry and teaching experience to the classroom for both children and adults.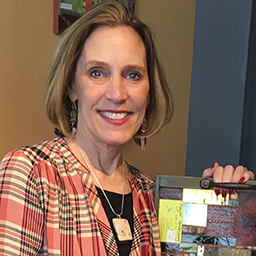 Julie Vogl
Glass Mosaics
Julie Vogl is a mosaic artist who began her work with stained glass in a neighborhood community class and in time made Tiffany-style lamp shades. Her desire for a new art form using glass evolved to mosaics. Working with beautiful colors, texture, beads and shapes, she adds dimensional mementos to create each of her unique designs.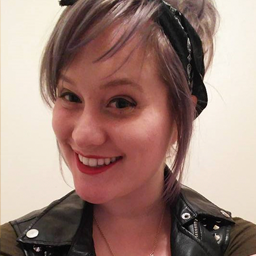 Marika Wasscher
Children
Marika Wasscher got her B.F.A. from the Milwaukee Institute of Art and Design where she studied industrial design and got a minor in sculpture. She finds her zen place whenever she is creating something with her hands. Drawing will always be her first love but she is forever picking up new art media with which to challenge herself. Marika took classes as a child at the Minnetonka Center for the Arts and is now ecstatic to be giving back to the community that gave her so much.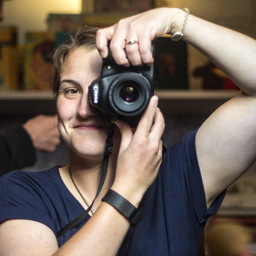 Jessica Williams
Children
Jessica Williams received her B.A. in Art Education from Gustavus Adolphus College. She is an art teacher in the Wayzata Public School District and has been working with children for more than eight years. She most enjoys developing creativity and problem solving skills and personalizing art for every student.